Who do we support to change lives?
We consider the organisations we support as partners, we believe in working hand in hand with them to change lives, create impact and inspire.
Bali Hotels Association (BHA)
PROMOTING UPWARD ECONOMIC MOBILITY THROUGH A SCHOLARSHIP PROGRAMME
BHA is a professional group of star rated hotels and resorts in Bali that promote upward economic mobility through their administration of a tourism and hospitality scholarship.
The BHA-Inspirasia partnership pairs funding from Inspirasia with the expertise of the General Managers, HR Directors, and administrators of Bali's top hotels, to choose the best students from among families working at the bottom ranks of BHA hotels, for a full scholarship to STP Nusa Dua, Bali's most prestigious tourism school.
Blooming Minds- BirdLife Malta
INCLUSIVE ECOTHERAPY PROGRAMS THAT IMPORVE MENTAL HEALTH
BirdLife Malta, in collaboration with Richmond Foundation, will develop and implement an inclusive ecotherapy programme of outdoor sessions in nature that enhances mental well-being and environmental values. Blooming Minds will create opportunities for people to spend time in nature, enjoy its therapeutic effect and improve their mental health.
Community Outreach Programme (CORP) India
PROVIDING CRITICAL SERVICES THAT ENABLE INDIANS LIVING IN SLUMS TO ALLEVIATE POVERTY
Since 1977, CORP has worked to provide a platform for the holistic development of women, children, and the communities in which they live. CORP believes that self-sufficiency, not dependence, is the key to a life of dignity and self-respect.
With 20 community centres working across multiple slum communities, CORP provides residents with critical services, focused on supporting at-risk children and empowering women. These services include access to quality education, shelter, nutritious meals, health services, and the means to better lives through vocational training.Since its inception, CORP's has reached out to over one million children, women, and senior citizens.
Inspirasia Foundation has been supporting CORP's Children Disability Programme since 2011.
Dar Hosea- St Jeanne Antide Foundation
HELPING WOMEN IN PROSTITUTION TURN THEIR LIVES AROUND
The Fondazzjoni St Jeanne Antide - Dar Hosea walk-in centre, which offers a safe place for 'women involved in street prostitution' and the bare necessities that they are lacking.
CREATING AN INCLUSIVE WORKPLACE
DNetwork is committed to improving the lives of Indonesians with disabilities by helping them develop opportunities to find work and help better integrate themselves into the community.
Using an online job platform, DNetwork efficiently connects job seekers with disabilities to employers, while also offering professional services for businesses wanting to create a more inclusive workplace, such as instruction on best practices for working with people with disabilities. With targeted job offers, training and support, DNetwork helps people with disabilities find meaningful employment and take practical steps towards economic independence. DNetwork has connected over 200 people with disabilities to employment in the past 6 years.
Inspirasia Foundation has been supporting DNetwork since its launch in 2013.
East Bali Poverty Project (EBPP)
ELIMINATING POVERTY IN THE IMPOVERISHED RURAL COMMUNITIES IN EAST BALI
Prioritising the health, nutrition and education of children, the East Bali Poverty Project is a comprehensive rural development project that aims to eliminate poverty and promote culturally sensitive, sustainable social and economic development in the impoverished rural communities of East Bali, Indonesia.
Since its foundation, East Bali Poverty Project has yielded tremendous results in modernization, including building and maintaining more than 25km of roads and over 1,000 toilet blocks, as well as six schools that altogether serve over 12,000 families within East Bali communities.
Inspirasia Foundation started supporting East Bali Poverty Project in 2004, funding their senior and high schools in Manikaji, as well as their Comprehensive Health Programme and their Dental Health Programme.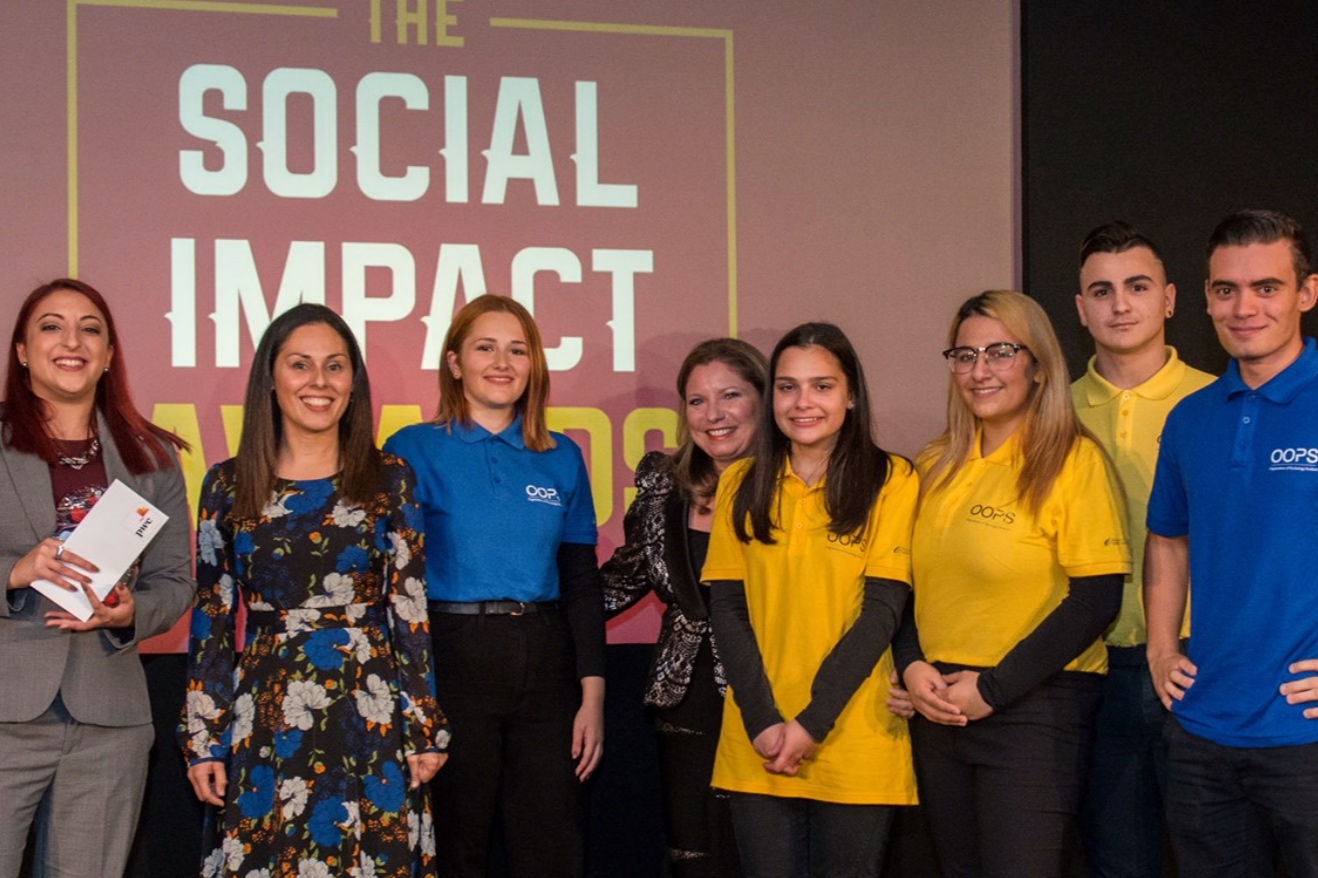 OPPORTUNITIES FOR YOUTH TO DEVELOP WELLBEING
ENLIGHT aims to introduce a free walk-in clinic on campus called Enlight. At this clinic students will be able to access the services of a clinical psychologist with minimal delay. According to the World Health Organisation, 1 in 4 people will be affected by a mental or neurological disorder at some point in their lifetime. Enlight believes that mental health services need to be readily available to youths, as prevention and early detection of mental disorders is crucial. After winning the Malta Social Impact Awards grant, Enlight Foundation was founded.
Foundation for Education and Development (FED)
PROMOTING EDUCATION, HUMAN RIGHTS AND THE DEVELOPMENT ODF SAFE WORKING ENVIRONMENT FOR BURMESE MIGRANTS AND THEIR FAMILIES
FED supports Burmese families through education for children of migrant workers, sponsorship of fair job opportunities with lawful environments, and advocacy and programmes for integration between Thai and Burmese communities. Burmese migrant families in Thailand are often deprived of their right to education, face difficulties getting access to healthcare and unaware of their basic human rights, leaving them vulnerable to exploitation. FED aims to fight for the human rights of Burmese families and provide primary education and health care to underprivileged children in rural Thailand. FED has supported over 49,000 migrants through its Health Programme and integrated over 330 students into Thai schools.
Since 2005, Inspirasia Foundation has supported FED's Health and Integration programmes.
Friendship Cards- Relationships Are Forever
HELPING CHILDREN AND YOUTH DEVELOP THEIR ABILITIES TO BUILD STRONG RELATIONSHIPS
Relationships are Forever have created an educational tool where children can learn communication life skills while playing a game. Friendship Cards are an interactive tool which can be used with friends at school and families at home. Friendship Cards help in the development of emotional literacy and conflict resolution skills, which empower the individual to cultivate positive attitudes.
PROVIDING A SAFE HOME AND A SUPPORTIVE FAMILY ENVIRONMENT FOR ORPHANED CHILDREN AND CHILDREN WITH CHALLENGING BACKGROUNDS
Home & Life was founded in November 2006 to provide a home for children orphaned or affected by the tsunami of December 2004. It originally provided a home for ten children and has since grown to care for twenty-five children, some of whom were not necessarily affected by the tsunami, but have come from challenging backgrounds. With the aim of providing an environment in which children are able to grow up and learn, all the children are enrolled in Thai Public Schools and also participate in daily classes at Home & Life, including English language, gardening, tourism, fishing and Thai massage, while the girls also study Thai dancing.
Inspirasia Foundation has been supporting Home & Life since 2013.
After Hours On-Call Service- Hospice Malta
PROVIDING EMOTIONAL SUPPORT AND GUIDANCE
Hospice's After Hours On-call Service provides professional over-the-phone emotional support as well as guidance and advice regarding patients' symptom management, medication as well as proper use of loaned Hospice equipment, at a time when it may be hard to reach other professionals. In this difficult period of patients' lives, Hospice Malta is a lifeline to patients, relatives or caregivers in the community. Over 500 people have already benefitted from this free of charge service.
Growing Generations Together- Centru Tbexbix
TO HELP CHILDREN AND ELDERLY EXPRESS THEIR CREATIVITY THROUGH NEOHUMANISTIC EDUCATION AND SOCIAL PROGRAMMES
Growing Generations Together is an intergenerational community project at Ċentru Tbexbix providing educational and social activities to children, young people and the elderly in Cottonera in Malta. The project aims to help people across generations rise to their full potential, live a better life and, as a community, walk together with their heads held high.
Project Watch Out- Victim Support Malta
Project Watch Out (WO) (phase 1) is an exciting 1-year project focusing on neighbourhood watch, a community based crime prevention scheme. The UK, the US, Australia have all reaped benefits in setting up similar schemes. Studies show that neighbourhood watch is valued by the community, provides reassurance to local residents, can help reduce crime, and bolsters bonds within the community and with the police.
CREATING PROSPERITY FOR PEOPLE WITH DISABILITIES THROUGH REHABILITATION, EDUCATION AND EMPOWERMENT
PUSPADI Bali has restored dignity and hope in the lives of more than 5,600 people with disabilities across Bali and East Indonesia, through the provision of quality prosthetics, orthotics and wheelchairs. PUSPADI is the only NGO in Bali making the highest quality mobility aids outside Jakarta. Through its four core programmes of rehabilitation, skills training, education and advocacy, it is helping people with disabilities from impoverished areas to have a better future and be able to dream big.
People with disabilities that PUSPADI Bali supports have gone on to become elite athletes or started their own businesses or pursued their study ambitions, love of dancing and other talents.
Inspirasia Foundation has been a core supporter of PUSPADI Bali since 2004.
SAHHA- Migrant Women Association Malta
EMPOWERING MIGRANT WOMEN TO BECOME MORE INDEPENDENT
SAHHA is a project that aims to integrate and empower migrant women living in Malta through employment. They have identified an opportunity to utilize the strengths and capabilities of migrant women to build a social enterprise based on culinary skills by starting a food truck named "SAHHA". This will serve delicious, healthy dishes to the Maltese public, with an international cuisine that reflects the different nationalities of the migrant women working on the food truck.
Sankalp Rehabilitation Trust
PREVENTING THE SPREAD OF HIV AND EMPOWERING DRUG USERS TO TAKE CHARGE OF THEIR HEALTH AND LIVES
Based in Mumbai, Sankalp runs a comprehensive rehabilitation and prevention programme for drug users on the street. Outreach workers, peer educators, and former drug users, based at seven permanent sites around the city, reach out and provide health education to dependent hard drug users on the street. Sankalp is a centre of education and clean needle exchange and also offers 15 day detoxification in-patient rehabilitation stays, where clients access nurses, doctors, psychiatrists, and counsellors to break addiction. When treatment is successful, Sankalp offers the chance at a new lifestyle through vocational training. Since 1995, SANKALP has provided services to over 18,000 drug users.
Inspirasia Foundation supports its Detoxification Centre and Half Way Home Programme.
Sport4Youth- Malta Youth Athletes Network
INCREASING YOUTH PARTICIPATION IN SPORT
Sport4Youth is a project that uses sport to create a social impact. The aim of the project is to increase youth participation in sport, particularly those coming from underprivileged backgrounds. The project incorporates an awareness raising campaign that addresses obesity and promotes healthy living, as well as the development of inclusive training programmes that link youths, sport clubs and the private sector.
Stella's Child Foundation
IMPROVE THE QUALITY OF LIFE FOR PEOPLE WITH PARKINSON'S DISEASE AND THEIR CAREGIVER
Step up for Parkinson's is a voluntary organisation that offers FREE specialised movement classes for people with Parkinson's disease (PWPs) and their caregivers/partners. International research programmes – particularly over the last decade – have indicated that PWPs' symptoms benefit greatly from regular dance classes.
UCP Roda Untuk Kemanusiaan (UCPRUK)
PROVIDING INCREASED SELF-SUFFICIENCY, MOBILITY AND EDUCATION TO CHILDREN, TEENS AND ADULTS WITH DISABILITIES
Established in 2009 with the support of UCP Wheels for Humanity and USAID, UCPRUK is the first organisation of its kind in Indonesia providing appropriately fitted wheelchairs for children and adults and capacity-building training for local wheelchair practitioners in addition to empowerment and advocacy programmes for the disabled population of Indonesia.
UCPRUK supports the growth of local infrastructure to manufacture various models of wheelchairs appropriate for the needs of the population while developing a new skilled profession of wheelchair practitioners across the country. Since its beginning, UCPRUK has directly assisted over 10,000 Indonesians with disabilities.
Inspirasia Foundation has been supporting UCPRUK's advocacy programme since 2009.
IMPROVING THE INDEPENDENCE AND QUALITY OF LIFE OF PEOPLE WITH PHYSICAL DISABILITIES IN BALI
YPK Bali was founded in 2001 as a response to the urgent need for therapy for disabled persons from poor backgrounds. By providing affordable, caring and professional education and health services, YPK aims to improve the independence and quality of lifeof people with disabilities and support them so that they can reach their full potential. YPK runs four programmes, Rehabilitation and Education Programmes, as well as a Mobile Clinic and BaliRungu Hearing Programme,
With the support of Inspirasia Foundation since 2010, YPK has been able to increase its impact from just under 400 people to over 26,600 people.
Yayasan Kemanusiaan Ibu Pertiwi (YKIP)
IMPROVING THE LIVES OF THE NEEDY IN BALI BY BREAKING THE CYCLE OF POVERTY THROUGH EDUCATIONAL SUPPORT AND SERVICES
Established only days after the Bali Bombing in October 2002, YKIP aims to improve the lives of marginalised communities in Bali through comprehensive educational opportunities by providing scholarships to children from disadvantaged families, children who have been affected by a disaster, children with physical disabilities or orphans.
Over the years, YKIP has supported over 900 children in Bali, with more than500 of these children completing their studies and finding successful employment. Inspirasia Foundation is proud to be a core supporter of YKIP's Kembali, KIDS, Vocational and University Programmes since 2003.
Yayasan Rama Sesana (YRS)
IMPROVING REPRODUCTIVE AND SEXUAL HEALTH AND EMPOWERING LOW-INCOME WOMEN IN BALI
YRS provides free education programmes and donation-based health services focusing on sexual and reproductive health. Working mainly in Bali's traditional markets, YRS aims to increase knowledge and awareness of sexual and reproductive health, increase safe behaviour, support women's empowerment and gender equality and improve the sexual and reproductive health status of the community through high quality, accessible and affordable health services. YRS has assisted over 24,000 people through its health services, while it has educated over 72,000 people about sexual and reproductive health.
Inspirasia Foundation is proud to be a core supporter of YRS every year since its establishment in 2004.